BeadAboutTM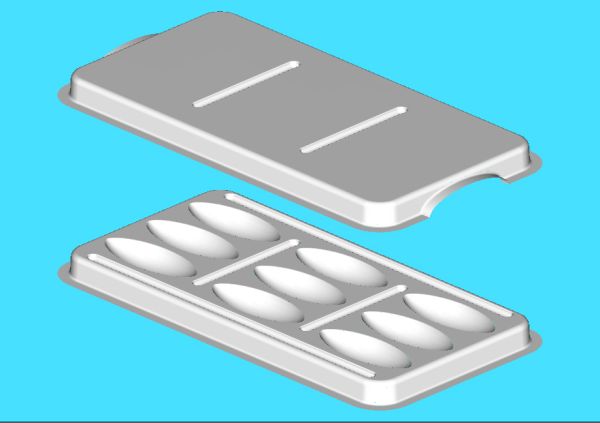 The BeadAboutTMis the newest and best tool for bead organization and transport! It's the tool beaders everywhere have been waiting for, and now it's here!
Designed by a beader, the BeadAboutTM is meant for beaders. No more using tools that weren't engineered for the job. No more raiding the kitchen for bowls, cups and muffin tins to keep your beads sorted. When you're done working for the moment, simply replace the lid to protect your beads from dust, kids and kittens. It helps you keep the beads for your project organized and under control. Place different beads in each of the 9 cavities, and once you put the lid on, they'll stay where you put them, even in transit.
The BeadAbout'sTM cavities are designed so the needle glides smoothly from either side, catching a bead as you go. Perfect for any bead technique that requires selecting beads with a needle, such as peyote, brick stitch, right angle weave and others.
Use the narrow channels in the BeadAboutTM to line up beads for necklaces, bracelets, earrings, etc. Use the lid for a general work area, a place to contain larger beads, thread and tools.
Constructed of sturdy vinyl, with a stable, no-tip base. The dual function top snaps on securely to keep the beads from migrating between cavities, even in your tote bag. We've made it in bright white, so you can see the true color of your beads.
Order your BeadAboutTM today. You'll wonder how you ever lived without it!
Item BA $12.99
Please make sure that there are no beads in the channels, or rising above the top edge of the cavities when replacing the lid. Beads will not be held firmly in their cavities unless the lid is snapped firmly into place.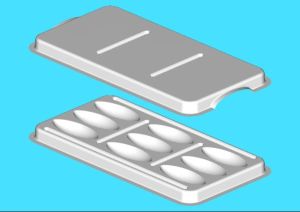 Order Form
SewUniqueTM Home Page